Home
>
Mobile Phone Accessories
>
Telstra Accessories
>
Telstra 4GX HD
Telstra 4GX HD Accessories

Listed below is our range of Telstra 4GX HD accessories. Please select the type of accessory you are looking for more information.





Cases

| Picture | Item Title | Item Price | Buy It |
| --- | --- | --- | --- |
| | Telstra 4GX HD Leather Case Black | | |
| | Telstra 4GX HD Leather Case Pink | | |

---

Micro USB Mains Chargers

| Picture | Item Title | Item Price | Buy It |
| --- | --- | --- | --- |
| | 2.4 Amp Micro USB AC Charger Graphite | | |
| | 2.4 Amp Micro USB AC Mains Charger Black | | |
| | 2.4 Amp Micro USB AC Mains Charger Black Detachable Cable | | |
| | 2.4 Amp Micro USB AC Mains Charger White Detachable Cable | | |

---

Micro USB Car Chargers

---

Micro USB Cables

---

Car Cradles/Holders

These cradles will securely hold your phone. They will not charge your phone, nor can an antenna be used with these cradles.

| Picture | Item Title | Item Price | Buy It |
| --- | --- | --- | --- |
| | Samsung Universal Vehicle Dock suits Large Handsets | | |
| | UCR10 Universal Cradle/Holder Charcoal | | |
| | UCR20 Universal Cruise Cradle/Holder Charcoal | | |
| | Universal Mobile Phone Cradle | | |
| | Universal Windscreen Mount Large Cradle | | |

Car Cradles With Antenna Patch Lead

These cradles will securely hold your phone. They will not charge your phone, but an antenna be used with these cradles as they have a antenna connection.

Car Cradles With Micro USB Charging And Antenna Patch Lead

These cradles will securely hold your phone. They will also charge your phone and an antenna be used with these cradles as they have a antenna connection. This Universal Car Cradle can handle phones that have width of 55-92mm and a maximum thickness of up to 17mm.

| Picture | Item Title | Item Price | Buy It |
| --- | --- | --- | --- |
| | Strike Alpha Universal Car Cradle Micro USB Charger DIY | | |
| | Strike Alpha Universal Car Cradle Micro USB Charger Professional Install | | |

Antennas

These antennas can be used with the above cradles that accept antennas as these cradles have a antenna connection.

---

Bluetooth Kits

---

Power Banks

---

Bluetooth Speakers

| Picture | Item Title | Item Price | Buy It |
| --- | --- | --- | --- |
| | Cleanskin Peformance Sound Bluetooth Speaker | | |
| | House of Marley Chant Sport Bluetooth Speaker | | |
| | House of Marley Get Together Bluetooth Speaker | | |
| | House of Marley Get Together Mini Bluetooth Speaker | | |
| | Jam Audio Hang Around Bluetooth Speaker | | |
| | Jam Audio Hang Tight Bluetooth Speaker | | |
| | Jam Audio Hang Up Bluetooth Speaker | | |
| | LifeProof Aquaphonics AQ10 Bluetooth Speaker Obsidian Sand | | |
| | LifeProof Aquaphonics AQ9 Bluetooth Speaker Obsidian Sand | | |

Bluetooth Cordless Headphones

| Picture | Item Title | Item Price | Buy It |
| --- | --- | --- | --- |
| | Bluetooth Earphones With Inline Mic | | |
| | Bluetooth Earphones With Mic | | |
| | Bluetooth Sports Earphones | | |
| | Bluetooth Stereo Earphone With Mic | | |
| | Cleanskin Mini Bluetooth Earphone | | |
| | Cleanskin Sports Bluetooth Earphones | | |
| | House of Marley Exodus Over Ear | | |
| | House of Marley Positive Vibration Bluetooth Headphones | | |
| | House of Marley Uplift 2 | | |
| | House of Marley Uprise Bluetooth Headphones | | |
| | Nuheara IQbuds Intelligent True Wireless Earbuds | | |
| | Sol Republic Amps Air Buds True Wireless Stereo Headphones | | |




Cases

| Picture | Item Title | Item Price | Buy It |
| --- | --- | --- | --- |
| | Telstra 4GX HD Leather Case Black | | |
| | Telstra 4GX HD Leather Case Pink | | |

Micro USB Mains Chargers

| Picture | Item Title | Item Price | Buy It |
| --- | --- | --- | --- |
| | 2.4 Amp Micro USB AC Charger Graphite | | |
| | 2.4 Amp Micro USB AC Mains Charger Black | | |
| | 2.4 Amp Micro USB AC Mains Charger Black Detachable Cable | | |
| | 2.4 Amp Micro USB AC Mains Charger White Detachable Cable | | |

Car Cradles/Holders

These cradles will securely hold your phone. They will not charge your phone, nor can an antenna be used with these cradles.

| Picture | Item Title | Item Price | Buy It |
| --- | --- | --- | --- |
| | Samsung Universal Vehicle Dock suits Large Handsets | | |
| | UCR10 Universal Cradle/Holder Charcoal | | |
| | UCR20 Universal Cruise Cradle/Holder Charcoal | | |
| | Universal Mobile Phone Cradle | | |
| | Universal Windscreen Mount Large Cradle | | |

Car Cradles With Antenna Patch Lead

These cradles will securely hold your phone. They will not charge your phone, but an antenna be used with these cradles as they have a antenna connection.

Car Cradles With Micro USB Charging And Antenna Patch Lead

These cradles will securely hold your phone. They will also charge your phone and an antenna be used with these cradles as they have a antenna connection. This Universal Car Cradle can handle phones that have width of 55-92mm and a maximum thickness of up to 17mm.

| Picture | Item Title | Item Price | Buy It |
| --- | --- | --- | --- |
| | Strike Alpha Universal Car Cradle Micro USB Charger DIY | | |
| | Strike Alpha Universal Car Cradle Micro USB Charger Professional Install | | |

Antennas

These antennas can be used with the above cradles that accept antennas as these cradles have a antenna connection.




---
Telstra 4GX HD Review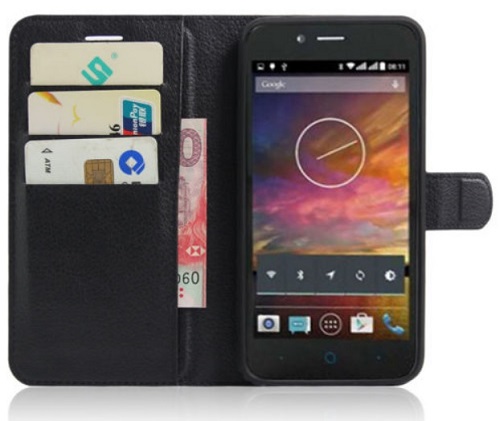 We've got a great selection of accessories for the Telstra 4GX HD mobile phone. The 4GX HD is a great handset, outright pre-paid mobile phones are an excellent way to pick up a new mobile without breaking the bank. And the new range of smartphones available from all of our network providers are certainly nothing to sneeze at, as witnessed by the Telstra 4GX HD.
Prepaid outright mobile phones are not the clunky models from years ago, able to text and call perfectly, but struggling to open browser windows, run apps efficiently, or do much more beyond simple functionality.
These phones can now run multiple apps at once, provide a slick browsing experience, and while not matching the power or storage capabilities of your more expensive smartphones, can provide the perfect lightweight experience.
As such, models like the Telstra 4GX HD are a great choice for a first smartphone, either for kids or those who are older, for travellers looking for an inexpensive smartphone while travelling Australia, or for those among us who happen to lose their phones at an alarming rate.
The Features
Telstra have decided to put this phone's most exciting features right on its actual name - that's the 4GX and HD capabilities. What does this mean for you, though?
4GX Capability
Well, first up there's the 4GX part. This means that you have access to Telstra's fastest data network, where available. The 4GX network is a step up from the 4G network, and can provide data speeds of up to twice as fast as 4G. This means that you're able to load pages quicker, stream content more easily, etc. The 4GX network doesn't cover the whole of the country though, so when you're out of range the phone will revert to the 4G and 3G networks, respectively, when each of them are available.
HD Screen
The other most wanted feature from the Telstra 4GX HD is the 5 inch HD, 1280 x 720 resolution, IPS capacitive touch screen. With an HD screen you're now able to watch content on an inexpensive phone all in brilliant HD resolution.
Prepaid customers should be warned that streaming or downloading HD content while using Telstra data networks can be prohibitively expensive. Users should instead take advantage of WiFi networks to stream or download large files.
Cameras
While the cameras on the Telstra 4GX HD aren't exactly going to rival an iPhone's, for example, for most situations, especially in the day time, they will generally do the trick. The phone is fitted with an 8MP rear camera, with up to 5 times optical zoom and a 5MP forward facing camera, for all your selfie taking indulgence.
The Price
At the time of print, the Telstra 4GX HD is advertised for sale for $119 (online price only) on the Telstra website. This option also comes with free delivery for online orders. The handset also comes with a Telstra pre-paid SIM with includes $10 worth of calls and SMS to get you started with a new number if you aren't carrying your old prepaid number over.
The phone is locked to the Telstra network and may only be unlocked by paying a fee. You're able to use this phone with all Telstra SIMs, including ones on a plan or other prepaid SIMs.
Accessories
Your mobile phone is nothing without the right accessories to support it. Like any other smartphone, there are a range of Telstra 4GX HD accessories that you can purchase to help with running your phone more smoothly.
Cases
To keep your phone safe from knocks, drops, and spills, it's in your best interests to pick up a case to help to keep your phone in tip top condition for the extent of its lifetime. A good option for the Telstra 4GX HD is the leather case. They are soft and smooth in your hands and flip out to open the phone. These cases also come with card slots so that all you need to carry out with you is your phone case.
Chargers
While your phone will come with its own charger, often one charger is not enough. You'll often want to keep chargers in often visited places, such as the bedroom, the kitchen, and your office. With a few chargers, you'll never have to worry about not having a mains charger when you need one. You can also pick up just the cable part of the charger separately.
Car Chargers
For those that spend a lot of time in the car it can also be beneficial to invest in a car charger to charge your phone while you are driving. These will either plug into your cigarette lighter slot, or a USB slot, depending on what model you purchase.
Car Cradles
Car cradles hold your phone in an upright position while you are driving, so that you can view GPS directions on your phone to help lead you to your destination. Some of these cradles are simply the cradle alone, while some of them also offer charging capabilities.
Bluetooth kits
Bluetooth technology allows us to connect wirelessly to other Bluetooth enabled devices. What this means for your phone is that if you have a Bluetooth headset, you can use it to take calls on your phone while it's in your pocket or bag - and all without wires. Bluetooth car kits gives this handsfree capability by linking in with your car audio.
Powerbanks
You can think of a powerbank as your go anywhere phone charger. You power up these devices and they store charge, so that you can take it on trips to power up your phone when you're away from a socket or your car. Powerbanks usually carry the equivalent of a few charges of your phone.
Bluetooth Speakers
Complement your brilliant music collection by pairing your phone with a Bluetooth speaker. Often very portable, Bluetooth speakers allow you to play your phone's music in excellent quality audio, far above that which you would get from your phone's built in speaker.
Telstra 4GX Specifications
4G LTE: B1, B3, B7, B28 (2100, 1800, 2600, 700) up to 150Mbps downlink (CAT4)
3G UMTS: 850, 2100 MHz with 42Mbps data (HSDPA)
GSM: 900, 1800 MHz
SIM Card: SIM supports micro SIM size (3FF)
Operating System: Android 5.1
Processor: 1GHz quad core MTK6735P CPU with 1GB RAM + 8GB ROM
Memory: 8GB ROM with >3.0GB user space, plus up to 32GB expandable external memory using microSD card
Display: 5.0" HD (1280 x 720) IPS capacitve touch
Camera: Rear camera: 8MP, 5x digital zoom. Front camera 5MP
Image formats: jpg, png, gif, bmp
Audio out: Earpiece, Speakerphone & 3.5mm headset
Wi-Fi: Wi-Fi 802.11 b/g/n
Bluetooth: Bluetooth 4LE
FM Radio: FM Radio included
Sensors: Accelerometer, Light, Proximity
GPS: A-GPS, Stand-alone GPS
External Antenna port: Not available
Battery: 2200 mAh Li-ion, user-replaceable
Video codecs: H.263, MPEG-4, H.264, 3GP
Audio codecs: MP3, AMR-NB, AAC, AAC+, EAAC, WAV
Size & weight: 145.9 x 72.8 x 8.75mm. 160 grams
Network Lock: Locked to Telstra
Worst case simulataneous SAR: 0.394 W/Kg in the head position, 0.322 W/Kg in the body position, 15mm spacing