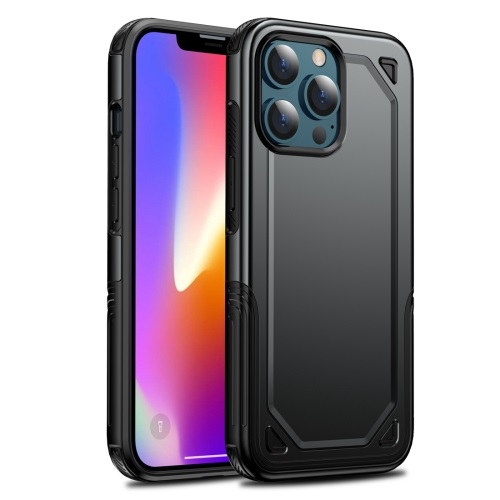 Some phone users do not care much about the smaller details and frills as long as they have a functional phone in their pockets. However, some are just the opposite; they want phones utilizing the highest phone tech to deliver high-performance without negating aesthetics.
Nothing describes this better than the iPhone 13 Pro.
For people looking for a premium phone, here are a few reasons why this phone fits the bill.
Design
This phone looks much like Apple's 2020 iPhone 12 but with several upgrades to the screen and cameras, as you will find out. These and the phone's overall high performance help justify the iPhone 13 Pro price.
You can get this phone in four colours; Silver, Gold, Graphite, and also Sierra Blue. You can get an iPhone 13 Pro case in a fancy colour as well to change things up once in a while.
Body And Display
This phone weighs 203 grams and measures 146.7mm x 71.5mm x 7.65mm, making it slighter larger, and heavier than its predecessor. This body has gorilla glass, both front and back, encased in a stainless steel frame.
On the face of it is the impressive display measuring 6.1 inches, made from scratch resistant ceramic glass. This display screen is a Super Retina XDR OLED with an 1170 × 2530 pixel resolution.
The phone's display has an oleophobic coating which gives the screen oil-repelling properties.
Camera
If you are unimpressed this far, iPhone 13's camera is bound to make an impression. Apple has labeled the camera on this phone as its "best camera upgrade ever", and the images it produces agree with this assertion entirely.
The iPhone 13 Pro has three powerful 12MP main cameras and a 12 MP selfie camera that's decent enough.
All new pro version iPhones from Apple are fitted with new, wide, Telephoto cameras. For one, these new wide cameras allow macro photography on iPhone, which means you can zoom in and capture the smallest details in a way that was not possible before.
Another favourite photographic feature on this phone is the cinematic mode, which allows you to select the focus of a shot. It also has the photographic styles feature, which is a way to add filters on a photograph before taking it instead of applying them post-capturing.
These efforts yield a world-class camera.
Performance
The A15 Bionic system on chip is new with the iPhone 13 series. On the Pro variants, a six-core CPU and a five-core GPU are used, as well as an improved Neural Engine. Quad-core GPUs have been utilised in the iPhone 13 as well as in the iPhone 13 Mini. The iPhone 13 Pro is a true behemoth with 6GB of RAM. The iPhone 13 Pro is available with either 128GB, 256GB, 512GB or a massive 1TB of memory.
Battery Life
There is a downside here. While the iPhone 13 Pro's battery is much better than previous phones in the Pro series, it's not as good as you can get compared to the Pro Max, and indeed, from comparable premium Samsung phones.
Still, the phone can carry you through the day on normal usage after a full charge. Unfortunately, Apple is still not selling their iPhones with a charger (you can buy iPhone chargers and accessories here), but you can get a fast charger that can give you full charge within about an hour. The iPhone 13 Pro like the rest of the iPhone 13 series is Magsafe compatible and will fast charge at 20W wired charging and 15W via MagSafe.
Verdict
This phone delivers quite a bit, even to a picky phone user. For people using an iPhone two years and older, this will offer a significant upgrade. Its size also makes it ideal for users' keen photography, streaming, and gaming.
Latest posts by The Campad Team (see all)