Home > Mobile Phone Accessories > Otterbox Cases
OtterBox 20K mAh Power Bank USB-A And USBC 18W Twilight Black
OtterBox 20K mAh Power Bank USB-A & C 18W Twilight - Black
Sleek, durable battery pack charges devices fast. Portable OtterBox Fast Charge Standard Power Banks are designed with industry-leading mobile expertise and quality that is uniquely durable to build trust, foster connections and instill confidence for whatever the day brings.
FEATURES:
Up to 3.6X faster charging* so you won't miss the moments that matter most
USB-A and Fast Charge USB-C ports allow for multi-device charging
Battery capacities range in size from a quick boost to multiple complete refuels
LED power indicator displays charging status and current battery life
Sleek, quality finish fits into the tightest pockets
Durable design engineered with trusted drop protection
Includes a USB-A to USB-C cable (15CM/6IN) to charge your device or recharge the Power Bank
Works with your favorite cable and Apple, Samsung, LG, Google and many other devices
Supports USB Power Delivery fast charging technology
Limited lifetime warranty and no hassle customer service
COMPATIBILITY
Lightning to USB-C Cables
USB-C to USB-C Cables
Lightning to USB-A Cables
USB-C to USB-A Cables
Micro-USB to USB-A Cables
TECH SPECS
Output:
USB-C: 18W (5V/3A, 9V/2A, 12V/1.5A)
USB-A: 18W (5V/2.4A, 9V/2A, 12V/1.5A)
Input:
USB-C: 18W (5V/3A, 9V/2A, 12V/1.5A)
Specifications:
USB PD 2.0/3.0
Qualcomm Quick Charge 2.0/ 3.0
Apple Fast Charge
Samsung AFC
Huawei FCP
BCS 1.2
MediaTek PE+ 1.1/2.0
Spreadtrum SFCP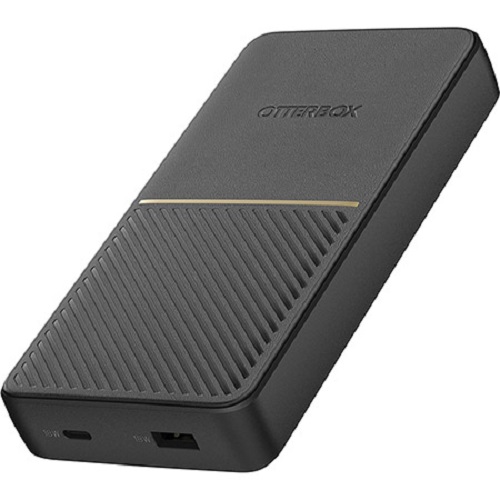 ---
All prices are inclusive of GST (where applicable) and we issue tax invoices. All prices are for delivery in Australia, for overseas orders please contact us. There is a shipping fee applicable to once to all orders of $9.49.
Images of goods are provided for illustrative purposes only and the actual goods you receive may differ from the image displayed. We make every effort to supply the goods as advertised but reserve the right to supply the goods subject to minor variations in specifications, where these are changed for manufacturing purpose or to improve the product. For all domestic deliveries please allow up to 14 working days for delivery, although in most cases delivery is considerably quicker.
Please contact us directly to place an international order as postage amounts showns on our website are for shipping within Australia. For all International deliveries please allow up to 30 working days for delivery, although in most cases delivery is quicker. As an International buyer, you are liable for all the taxes and customs clearance fees that may come up. All overseas orders must be paid for via TT.
Campad Electronics is not directly liable for any loss, theft, or damages to any goods during transit.
Refund policy: Please choose carefully. We do not normally give refunds if you simply change your mind or make a wrong selection. You can choose between a refund, exchange or credit where goods are faulty, wrongly described, different from a sample shown to you or don't do what they are supposed to do.
Please note the logos and images used on this website are provided to assist you, the consumer, in purchasing. We provide these images to simplify the purchasing process; importantly the use of these logos and images in no way endorses or approves our products by the corresponding companies and brands. Each corresponding brand and trademark is registered to the related owners.