Home > Mobile Phone Accessories > Samsung Accessories > Samsung Galaxy S7

Strike Alpha Samsung Galaxy S7 Car Cradle for Otterbox Defender Case DIY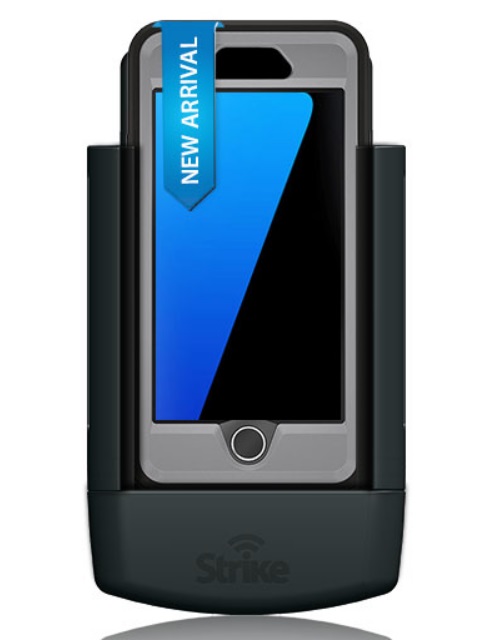 Are you protecting your Samsung Galaxy S7 with an Otterbox Defender case! With the superior design of this Samsung Galaxy S7 Car Cradle for Otterbox Defender case, you can ensure that your S7 is protected even whist driving! And as a bonus, you don't need to remove the phone cover from your phone. Your Samsung Galaxy S7 Mount for The Otterbox Defender case will surely fit into this car mount with an easy DIY installation!
Features
The Samsung Galaxy S7 Holder for Otterbox defender case works with any Bluetooth car kits.
Includes a windscreen mount. Other Mounting Options are available for purchase.Multiple mounting options including no holes mount.
The internal passive antenna booster is specifically tuned for Australian networks including Telstra Next G and all 4G. Comes with FME male for external antenna connection.
This Samsung Galaxy S7 cradle for Otterbox defender case is a DIY install pack. There is no need to call your professional installer to install the mount in your car. Simply attach the cradle to the windscreen mount provided, plug the supplied car charger into the vehicle's cigarette lighter charger, and you can now have the freedom to go further and talk longer.
This package is suitable for original Otterbox Defender case for Samsung Galaxy S7. The Otterbox case is not included in the package.
Give your Samsung S7 additional signal boost with one of our external antennas.
Works with any Bluetooth car kit.
Designed, engineered and made in Australia for Australian conditions.
Unique Patent Pending Design.
3 Year Unlimited KM warranty.
Package Contains
Strike Alpha Car Cradle
Windscreen mount
Cigarette lighter power supply
Quick start guide
Mobile Phone Not Included.
For enterprise customers, email campad@campadelectronics.com.au to discuss quantity pricing.
Price : $184.99
---
All prices are inclusive of GST (where applicable) and we issue tax invoices. All prices are for delivery in Australia, for overseas orders please contact us. There is a shipping fee applicable to once to all orders of $9.49.
Images of goods are provided for illustrative purposes only and the actual goods you receive may differ from the image displayed. We make every effort to supply the goods as advertised but reserve the right to supply the goods subject to minor variations in specifications, where these are changed for manufacturing purpose or to improve the product. For all domestic deliveries please allow up to 14 working days for delivery, although in most cases delivery is considerably quicker.
Please contact us directly to place an international order as postage amounts showns on our website are for shipping within Australia. For all International deliveries please allow up to 30 working days for delivery, although in most cases delivery is quicker. As an International buyer, you are liable for all the taxes and customs clearance fees that may come up. All overseas orders must be paid for via TT.
Campad Electronics is not directly liable for any loss, theft, or damages to any goods during transit.
Refund policy: Please choose carefully. We do not normally give refunds if you simply change your mind or make a wrong selection. You can choose between a refund, exchange or credit where goods are faulty, wrongly described, different from a sample shown to you or don't do what they are supposed to do.
Please note the logos and images used on this website are provided to assist you, the consumer, in purchasing. We provide these images to simplify the purchasing process; importantly the use of these logos and images in no way endorses or approves our products by the corresponding companies and brands. Each corresponding brand and trademark is registered to the related owners.