Home
>
Virgin Mobile Broadband Antennas
>
Virgin 4G WiFi Modem MF920A
Virgin 4G WiFi Modem MF920A Patch Lead And Antennas

Below is a list of external antennas and patch leads for the Virgin 4G WiFi Modem MF920A. To view more information about an item, click on the title.
Antennas
Our antennas utilise low loss cable and end in an FME fitting.
Antenna Mounts
Use these to mount your antenna. Please note our building mount kits comes with mounting brackets and are not needed to be purchased separately.
Patch Leads
The patch leads connect to the FME fitting on our antennas on one end and connect to your modem on the other end.
Extension Leads For Antennas
Need more length in your antenna's cable? Our extension leads are designed to provide a longer cable from your antenna to the modem and use low loss cabling.
Micro USB Mains Chargers
| Picture | Item Title | Item Price | Buy It |
| --- | --- | --- | --- |
| | 2.4 Amp Micro USB AC Mains Charger Black | | |
| | 2.4 Amp Micro USB AC Mains Charger Black Detachable Cable | | |
| | 2.4 Amp Micro USB AC Mains Charger White Detachable Cable | | |
Micro USB Car Chargers
Micro USB Cables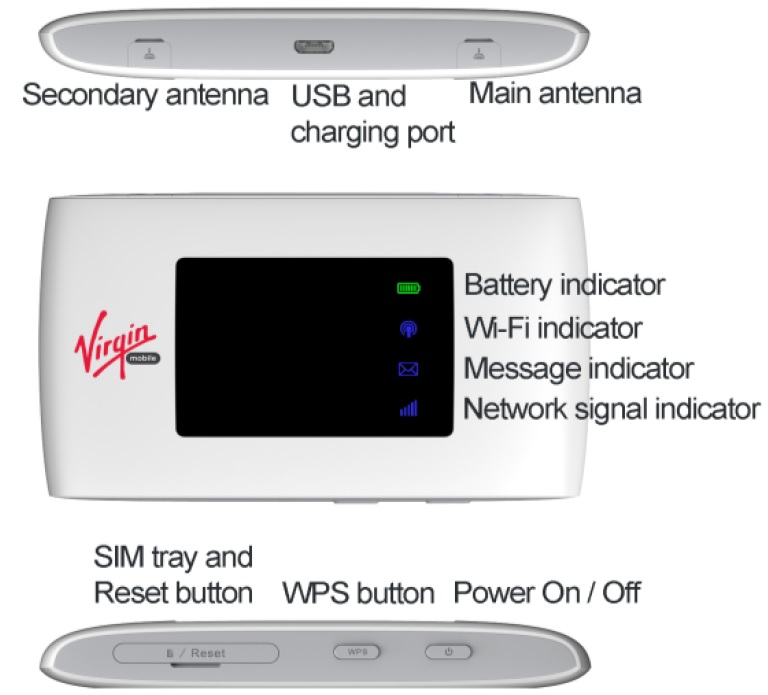 Virgin 4G WiFi Modem MF920A Specifications
4G LTE: 700, 1800, 2300, 2600 MHz with 150Mbps download
3G UMTS: 900, 2100 MHz with 42Mbps data (HSPA+)
2G GSM: 900, 1800 MHz with 384Kbps data
SIM Card: Standard SIM card (2FF)
Display: 4 x LED Indicators
Wi-Fi: Wi-Fi 802.11 b/g/n. Up to 10 users
External Antenna port: Dual TS9 antenna ports for Rx Diversity
Battery: 2000 mAh Li-ion, non user-replaceable
Size & weight: 1049 x 64 x 14mm. 100 grams
Network Lock: Locked to Virgin